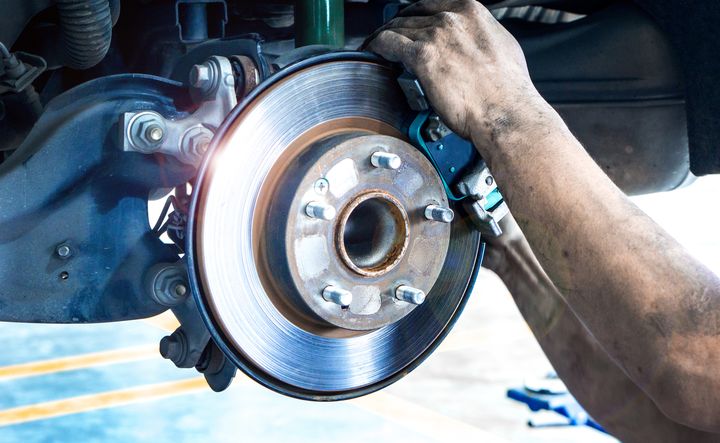 Your Trusted Source for ABS Wheel Sensor Replacement
You count on your car, truck or SUV to come to a controlled stop during slick road conditions; this process requires your ABS wheel sensors to be functioning properly. If your ABS warning light is illuminated, you should have your brakes inspected to determine the need for ABS wheel sensor replacement. Defective ABS wheel sensors must be replaced promptly because of the safety aspects involved. Based on the configuration of the ABS system, a defective ABS wheel sensor can cause damage to the wheel hub or other related brake system components. An ABS wheel sensor replacement should be performed by a certified ABS technician you can trust. When you need ABS wheel sensor replacement in Franklin or the surrounding area of US, Grassland Car Care Center is your trusted source. Since 1995, we have proudly served this community with professional ABS brake repairs. Our friendly staff is dedicated to providing superior customer service, with your complete satisfaction being our primary goal.
ABS Wheel Sensor Replacement by Experienced Technicians
The integrity of an ABS wheel sensor replacement is essential to the safety level of your automobile; the process must be completed correctly. At Grassland Car Care Center, our ASE-Certified technicians are the specialists when it comes to ABS wheel sensor replacement. We complete ABS wheel sensor replacement on a wide range of vehicle makes, whether the brakes are locking up on your Acura or the ABS light is on in your BMW. In any case, trust your ABS wheel sensor replacement needs to us in Franklin and all of US. For high-quality, affordable ABS wheel sensor replacement, visit the experts at Grassland Car Care Center in Franklin, TN. Call us today or use our convenient online appointment form to schedule your visit.